Attorney Profiles
Paul D. Maas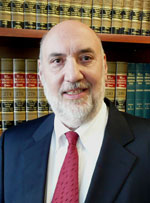 Paul Maas is a founding partner of Maas & Marinovich. His international education began at Hebrew University in Jerusalem, Israel, where he received his B.A. Earning his Juris Doctorate Degree in 1980 from Whittier Law School, Paul graduated Cum Laude and was honored with American Jurisprudence Awards in Contracts, Real Property, and Constitutional Law.
Paul is a licensed attorney authorized by the Supreme Court to practice law in all the courts of California and Washington State. Additionally, he is also admitted and qualified to practice law in the United States Federal Central District Court of California. Paul has extensive legal experience in the art of negotiation, settlement, and litigation of a variety of legal matters. His experience includes, but not limited to serious personal injury claims, wrongful death cases, car accident claims, truck & big rig accident claims, bus accident claims, burn injury claims, dog bite claims, and slip and fall accidents.
Paul has successfully represented thousands of victims for over 28 years and has recovered millions of dollars for his clients. Paul vigorously fights for the rights of his clients and never gives up fighting for the best possible compensation. He takes great care in preparing each case as if it were going to trial, thereby increasing the likelihood of obtaining a fair settlement. In the legal community he is well known for his tenacity, honesty, and integrity. On a personal note, Paul has been happily married for over 25 years and is the proud father of three children.
Adrian M. Marinovich - In Memoriam (1952-2011)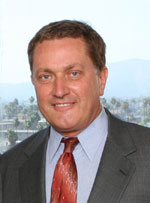 Founding partner and Los Angeles native Adrian M. Marinovich had a rare combination of knowledge and skills due to his extensive education in law, business, and psychology. Adrian graduated from Loyola Marymount University in 1974 and received a Masters of Public Administration in 1975 from USC before earning his JD in 1980 at Whittier Law School. He rounded out his impressive law studies by attending the UCLA Anderson Graduate School of Management's Personal Financial Planner Program in 1994 - 1995. Upon receiving a Masters in Spiritual & Clinical Psychology from USM in 2001, Adrian completed his Clinical Internship Program at Cedars-Sinai Medical Center's Department of Psychiatry in 2002. Formally a Certified Mediator & Arbitrator in both Los Angeles and San Bernardino Counties, he was also Judge Pro-Tem on the Los Angeles County Municipal Court. As a licensed attorney, Adrian has brought a valuable range of experience to the clients of Maas & Marinovich.
After retiring from the firm Adrian practiced as a psychotherapist and was involved in the production of a film entitled A Hero On Every Block. To learn more about this educational and inspirational film, visit the website at AHeroOnEveryBlock.com.
We are most saddened to report to all our friends and clients that Adrian Marinovich unfortunately has recently passed away on to the next life after succumbing to a protracted struggle with brain cancer. To say that he is missed by all that knew him is an understatement. May his life and many accomplishments be a blessing to us all.


Contact us about your legal matter today!